As a registered nurse and a woman who experienced chronic pain and stress (my story will help you understand more my passion and purpose), I know focusing on just the physical body and taking medications is not enough to heal someone. My desire is to teach you therapies/techniques that work with the Whole Person – body, mind and spirit. This facilitates healing, alleviates physical and emotional pain, improves your patients' health and quality of life as well as Your Own! By integrating holistic therapies into traditional western medicine everyone benefits.
I have been an RN for over 35 years. Multiple demands on our time can cause patients to feel like a number rather than a person. Taking just a few minutes of focused time to do a technique that eases pain or anxiety helps them feel nurtured, cared for and promotes healing on many levels. Holistic therapies work well in acute settings, skilled nursing facilities, home health, clinic and hospice settings. They are wonderful and effective to use on family and friends as well!
The therapies I utilize in my private practice are Healing Touch, Aromatherapy (essential oils), Guided Imagery and meditation. These powerful therapies can be used individually or combined in a healing session.
Patient Benefits:
Reduces pain
Reduces anxiety, stress and tension
Lessens fatigue
Improves immune function
Reduces length of stay
Facilitates wound healing
Assists in management of side effects from medical treatments such as chemotherapy.
Assists in the preparation for and recovery from surgeries and medical procedures
Supports individuals and families through chronic illness
Supports individuals and families through the dying process
Promotes health and well-being
Enhances spiritual connection
These benefits are supported by quantitative and qualitative research as well as my personal experiences and my colleagues.
Guess what? Most of the techniques/therapies can be used on yourself as well to promote your health and well-being!! Health care professionals and caregivers need to take care of themselves so they can take better care of others. I had a stress pattern for 15 years and healing touch finally taught me how to break it and new ways of managing it.
Would you like to learn holistic ways to help others and yourself alleviate pain, whether it is physical or emotional?
Do you want to support your patients with more than just drugs?
Would you like to expand the services you offer to clients?
Are You suffering with chronic headaches, stress or other forms of pain you want to Alleviate?
When the mind, body and spirit are in balance and harmony healing is enhanced, pain (physical and emotional) is alleviated and quality of life is improved, even in those at the end stage of life.
Research is showing improved patient outcomes and improved patient satisfaction in facilities and agencies embracing integrative medicine. Explore the world of holistic therapies so both you and your patients can benefit. Check out my classes or contact me directly. Let me empower you to take better care of your Patients and Yourself!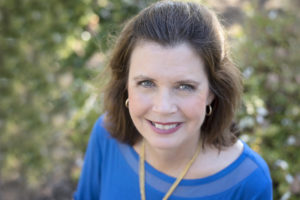 Laurie Ratto
RN, BSN, HTCP/I and CCA
510 381-3191
laurie@mindandbodymethod.com